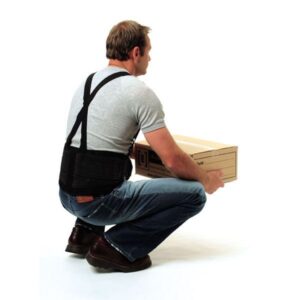 Do Back Belts Reduce Back Injuries?
Back belts, also referred to as back support or abdominal belts are a bit of a hot topic. They are supported by some, not by others, and a growing body of evidence is trying to provide us data to decipher the benefits and risks of these commonly used supports.
There are more than 70 types of industrial back-belts available and we see them frequently worn by material handling workers, especially those who lift and move heavy objects daily. However, many people misunderstand the use of these supports, thinking that by wearing a back-belt, they can lift heavier items! In reality, this mind set can actually increase their risk for a back injury due to a false sense of protection.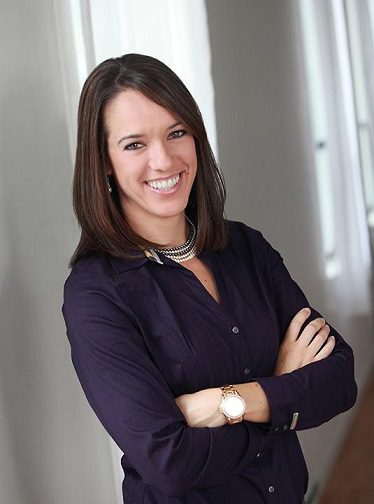 How & why back belts may be used
Well, in short, it provides an external support for the spine, but does not eliminate risk exposure. When lifting, our abdominal and back muscles are engaged and act as internal stabilizers for the low back. Some studies have shown that back belts can result in reduced activity of the back muscles during strenuous activity and some think that prolonged use of back-belts may result in weakening of the lifting structures of the back. Back belts are intended to only be tightened during strenuous tasks and then loosened during non-strenuous tasks. Some styles of back-belts may actually alter movement patterns and transfer stresses to other unsupported areas of the body, thus, increasing the risk of injury to more areas of the body. Ouch!!
Study results
The Centers for Disease Control and Prevention (CDC)'s National Institute for Occupational Safety and Health (NIOSH) conducted a two year study from 1996-1998 investigating whether the use of back-belts reduced back injury or back pain for retail workers who lift or move merchandise. A history of back injury was the strongest risk factor for predicting either a back injury claim or reported back pain regardless of back-belt use.
Additionally, there was no statistically significant difference between employees who reported using back belts usually every day vs. employees who never used back belts or used them no more than 1-2 times per month in the following categories:
The incidence rate of workers' compensation claims for job-related injuries
The incidence of self-reported pain
The rate of back injury claims among employees working in stores that require the use of back-belts vs. stores where back-belt use is voluntary.
To read the full outline of the results of this study: https://www.cdc.gov/niosh/updates/beltinj.html
Conclusion
If you wear a back-belt, wear it when necessary, but only tighten it during the strenuous part of your task. Remember that a back-belt does not provide you the ability to lift heavier items; this mind set can actually increase your risk for injury through overexertion (which is also consistenly the most common type of work place injury year after year). From the studies that have been conducted on this topic, there is no evidence that supports the use of back-belts in reducing back injuries or back pain.
Instead of relying on back-belts, consider alternative long term solutions such as a dynamic warm-up programs (not static stretching!) like ErgoFit's Shift Prep, learn proper lifting techniques, modify the job tasks and consider engineering controls to reduce or eliminate a worker's exposure to strenuous lifting tasks and awkward postures that may result in back injuries. Visit our Industry/Trades page to learn how ErgoFit can help!